JOIN US FOR THIS AMAZING ONLINE EVENT!!!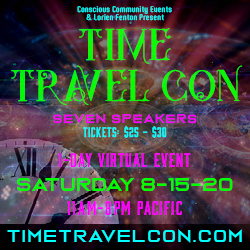 REGISTRATION INFORMATION:
ALL TICKET SALES ARE FINAL – purchase wisely (No Refunds)

Your Billing Statement will say purchased from: DANCE OUTRE (nonprofit who sponsors CCE)
Approximately One Week after the online event, the REPLAY WILL BE AVAILABLE for 60 days. You will receive an email with directions on how to access.
If you are having any problems registering, contact Lorien at: Lorien@LorienFenton.com or call 415-895-6069. Leave a message and someone will return your call within 24 hours. Lorien will not be available to answer calls after 6pm on Friday August, 14th regarding registration.
REGARDING ONLINE ACCESS ISSUES DURING LIVE EVENT: There will be several emails sent with the exact LINK INTO THE ZOOM MEETING. Don't trust any links except the LAST EMAIL REMINDER being sent out late Friday night.
If you can not access the live Zoom meeting, you will have to wait until the Replay is available to watch. 99% of connection issues are generated at the attendee/users end, and we can't help you.

Do not try and contact Lorien the day of the conference.

She is producing and hosting the event and will not be answering calls or emails about the conference until Monday, the 17th.
TICKETS
$25 thru August 12 | $30 August 13-14-15
PLEASE NOTE: WE ONLY HAVE 100 TICKETS FOR THE ONLINE LIVE FEED. PURCHASE YOUR TICKET NOW. This is a Zoom platform event. We are working on being able to have more than 100 people on line during the live event. Please stand by for more information…

REPLAY WILL BE AVAILABLE ONE WEEK AFTER THE CONFERNCE (maybe sooner). You will have 60 days from the posting date to watch On Demand.