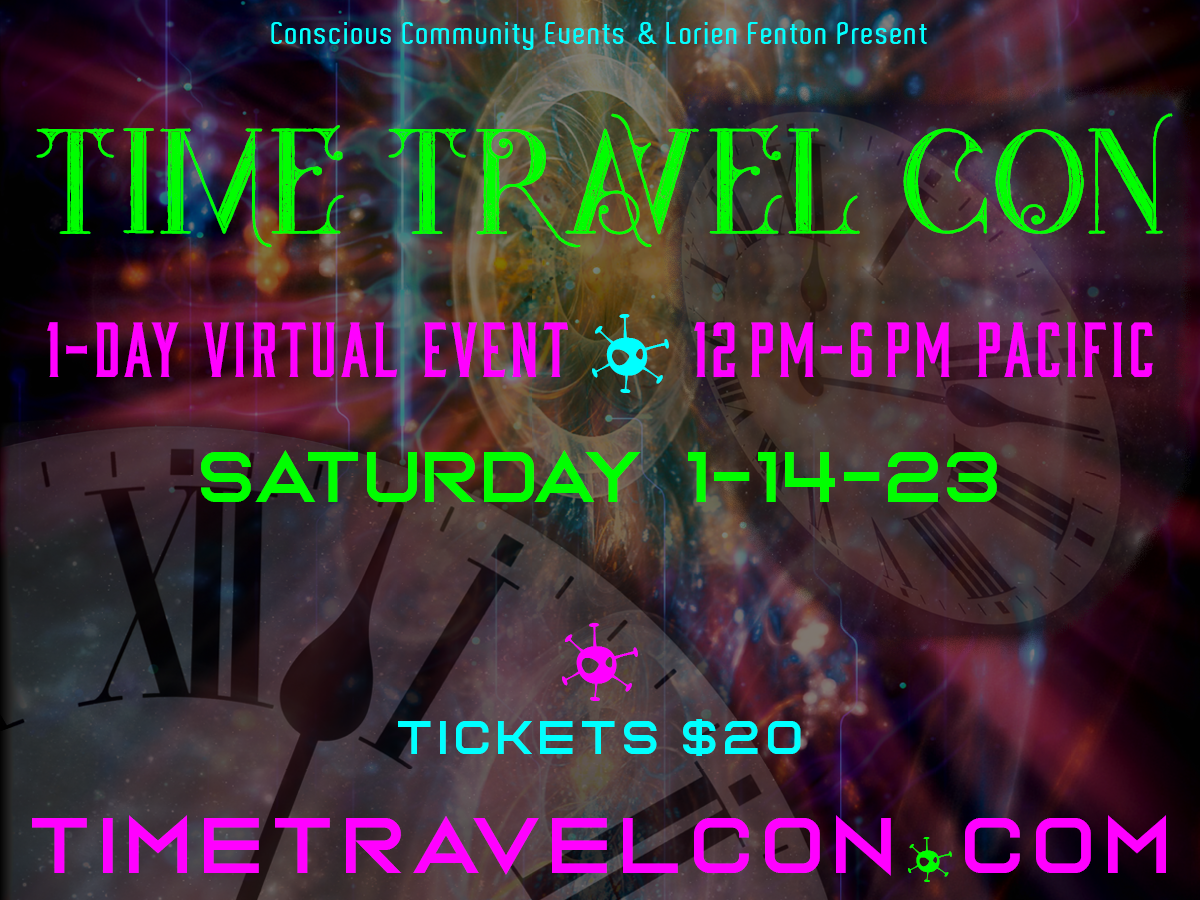 Welcome to Time Travel CON!
Join us for our third adventure into the thought provoking topic of TIME. We will explore all aspects of TIME with our amazing lineup of speakers!
From the "science" of TIME to the involvement of Aliens with our experience of TIME.
From experiencing TIME passing through into other dimensions of consciousness; as well as traveling through physical portals to a different TIME.
We will address the issue of TIME as humans perceive it.
This conference has it all – presented in 6 hours of your TIME.
###
Please watch this entertaining "Top 10 Time Travel" video in preparation for Time Travel CON!!