WELCOME OUR 4 SPONSORS!
MOON ROCK BOOKS
MOUNT SHASTA SUMMER CONFERENCE
TRINE DAY BOOKS
QUESTION EVERYTHING CONFERENCE
You will hear from each Sponsor during the 1 Hour Lunch Break. Grab your grub and listen to what these amazing publishers and conference producers have to tell you.
MOON ROCK BOOKS
SHOP FOR THE WORLD'S MOST BANNED BOOKS!
Thank you to JAMES FETZER and DAVID GAHARY for being an amazing publishing company – they dig deep into the muck of lies for the truth, and then serve it to you in a beautiful package!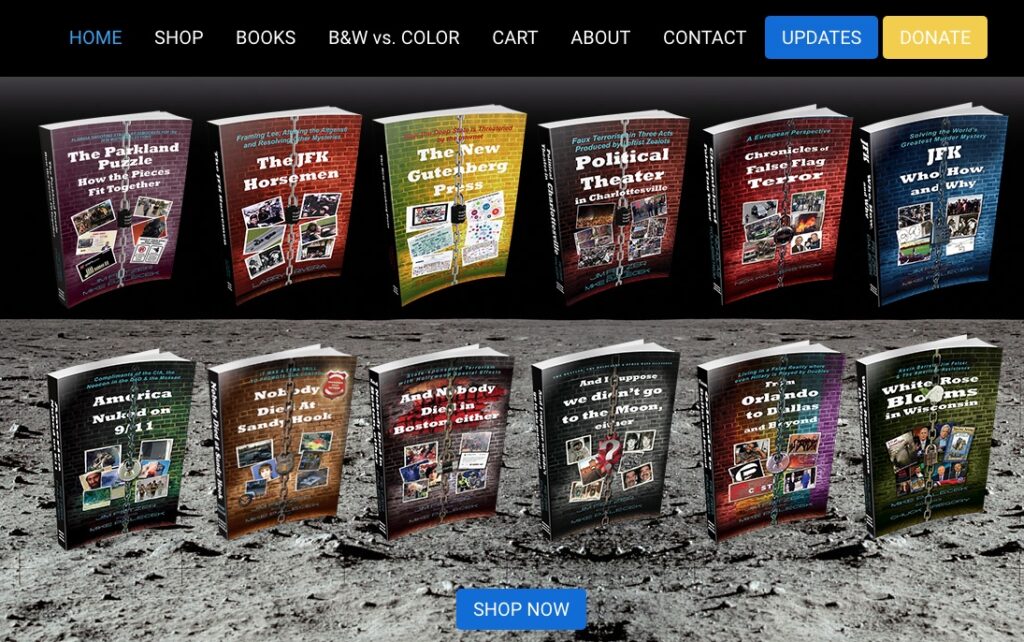 MOUNT SHASTA SUMMER CONFERNCE
MOUNT SHASTA SUMMER CONFERENCE




"Meet The Venusians"



August 26-30, 2020 | Tickets $135 – $1,125
Siskiyou Lodge | Mount Shasta City, CA
LORIEN FENTON will speak on her contact with "Angel" Aliens.
Follow the LINK BELOW to receive Discount Tickets available through Lorien's Eventbrite Page.
ALERT! SPECIAL TICKET DISCOUNT!
4 Tickets for the Price of 3!
To take advantage of this special, call Rob Potter at 530-925-3502.
Tell Rob you saw this Ticket Special on Lorien's Website.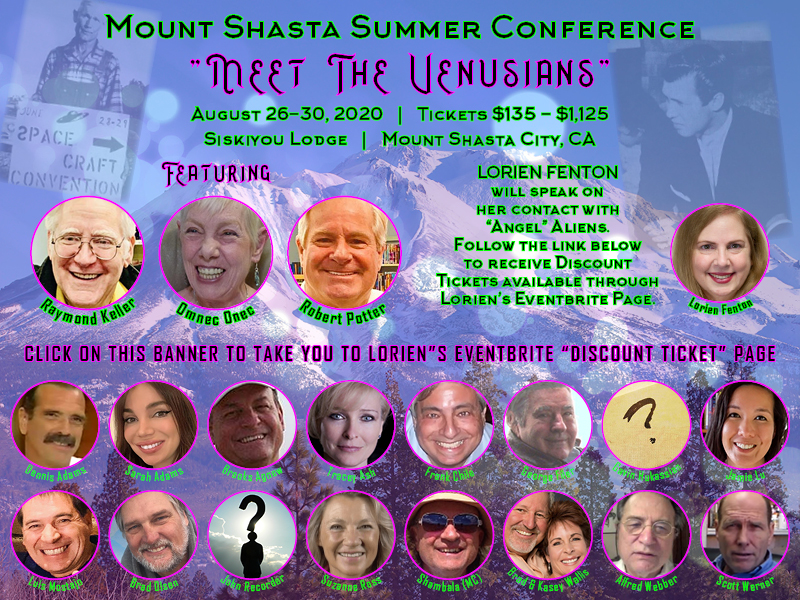 TRINE DAY BOOKS
SHOP THE LARGEST COLLECTION OF BOOKS ON THE TOPICS OF THE JFK ASSASSINATION AND 'CONSPIRACY' ON THE PLANET!

Below are covers of some of Lorien's favorite books at Trine Day!! So many other IMPORTANT publications… way too many to promote here. Please visit the website and plan on taking at least 30 minutes to read through all the titles. Buy yourself the gift of truth and knowledge today.
THANK YOU KRIS MILLEGAN!
WELCOME TO OUR ADVERTISERS!
You will hear from each Advertiser during the 15 break between speakers.